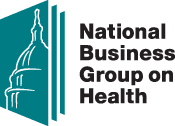 "
It''s basically the Woodstock for Employee Benefits," I responded last week when my friend asked me about the National Business Group on Health's annual conference on Health, Productivity and Human Capital.
And I was being serious too. If you've ever listened in on an NBGH webinar or read one of their reports, you know how much easier their insights make this often complicated field. Add in a dose of awesome attendees and you're left with the must-attend conference of the Fall for us benefits geeks.
As you read through the agenda, you might be struck by just how many sessions you'll want to go to. But since you probably also want to mingle with your fellow attendees and fully soak in the exhibit hall, we prioritized the highlights for you:
Wednesday, September 26
10 am: Exhibit hall opens! We've got some surprises for all you lucky attendees, (hint: one of them starts with a 'p' and ends with a 'hoto booth') but the big draw will be demos of our brand new mobile app and kiosk. Come check us out at Booth 311 for some American Well-style fun.
1:15 pm: Workshop Session B. Our best bet? Workshop Session B-2, also known as: "Critical Moments and Common Occasions: Seizing Motivation for Lasting Lifestyle Change." Long title but this session merits it. They will teach us all about behavior change and how to leverage behavioral science theories to maximize employee engagement in company initiatives. If you read this blog regularly, you know we lovenew ways to boost employee engagement.
3:45 pm: 2013 Staying@Work Survey Results. The joint NBGH-Towers annual survey is chock-full of stats, tips, and trends for the upcoming year in employee benefits. We'll definitely devote a deep dive (or two) to the final report on this blog, but that initial presentation should be fascinating.
4:45 pm: Opening Keynote Address. For years, the Cleveland Clinic has been a thought leader in innovative healthcare practices. NBGH is bringing their rock star CEO, Dr. Delos "Toby" Cosgrove, to kick off the conference in style.
Thursday, September 26
6 am: 5k Run Through DC or Yoga. We know, so early. But if you can make it out of bed, the sponsored yoga session and the 5k run will provide a much-needed energy boost for your day. Worst case scenario, you're first in line for the breakfast that follows at 7.
8 am: Plenary Session #1: Be Prepared: Strategies for Navigating Once-in-a-Lifetime Health Care Change. Since you're up and fed, this session could not come at a better time. Just before the Affordable Care Act ramps up, this session will help you achieve better health outcomes and lower costs amid all the legislative change.
Noon: Luncheon in the Exhibit Hall. Provided you've already checked out our booth, there are so many great sponsors you need to see. We definitely want to drop by the Target booth since we've been hearing great things about the employee programs.
3 pm: Plenary Session #3: Simplifying Health Care: Improving Employer and Consumer Engagement for Health and Well-being. If you don't have time to check out Target's booth, you can still attend their afternoon session to see how one of the largest American companies maximizes employee engagement.
Friday, September 27
9:15 am: Special Address. Any HR pro is well-aware of National Institute for Occupational Safety and Health (NIOSH) thanks to their many mandatory posters and displays. Hear from the Director of NIOSH, Dr. John Howard, as he discusses the latest evidence surrounding employee health and safety.
10 am: Plenary Session # 5: Winning over the C-Suite: Getting and Keeping Executive Focus on Health and Productivity Management. One of the biggest challenges HR departments face in rolling out new initiatives is getting and maintaining executive buy-in. At this session, learn the best ways to get your executives excited and engaged in your benefits strategy.
So those are our top picks. Have any others?
Want to see our platform live in action now? Click below to test out the American Well system.